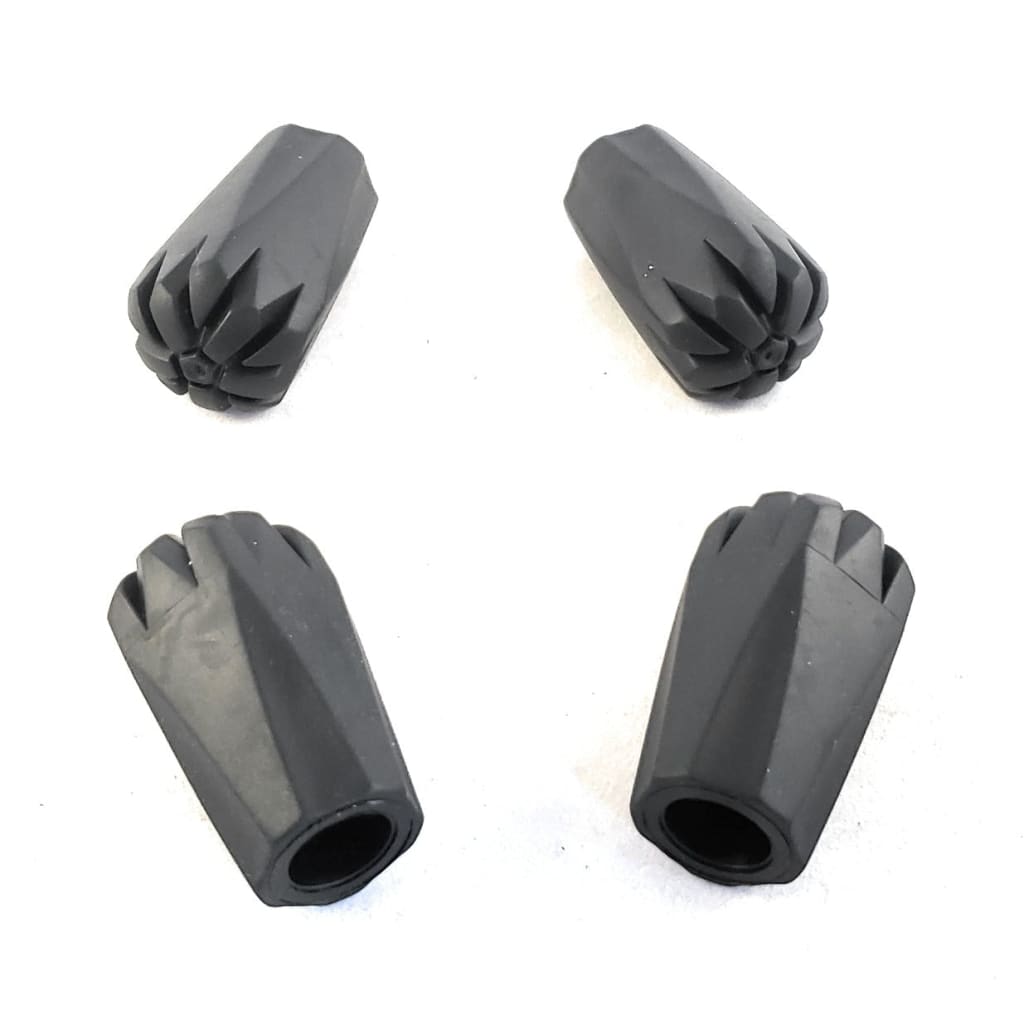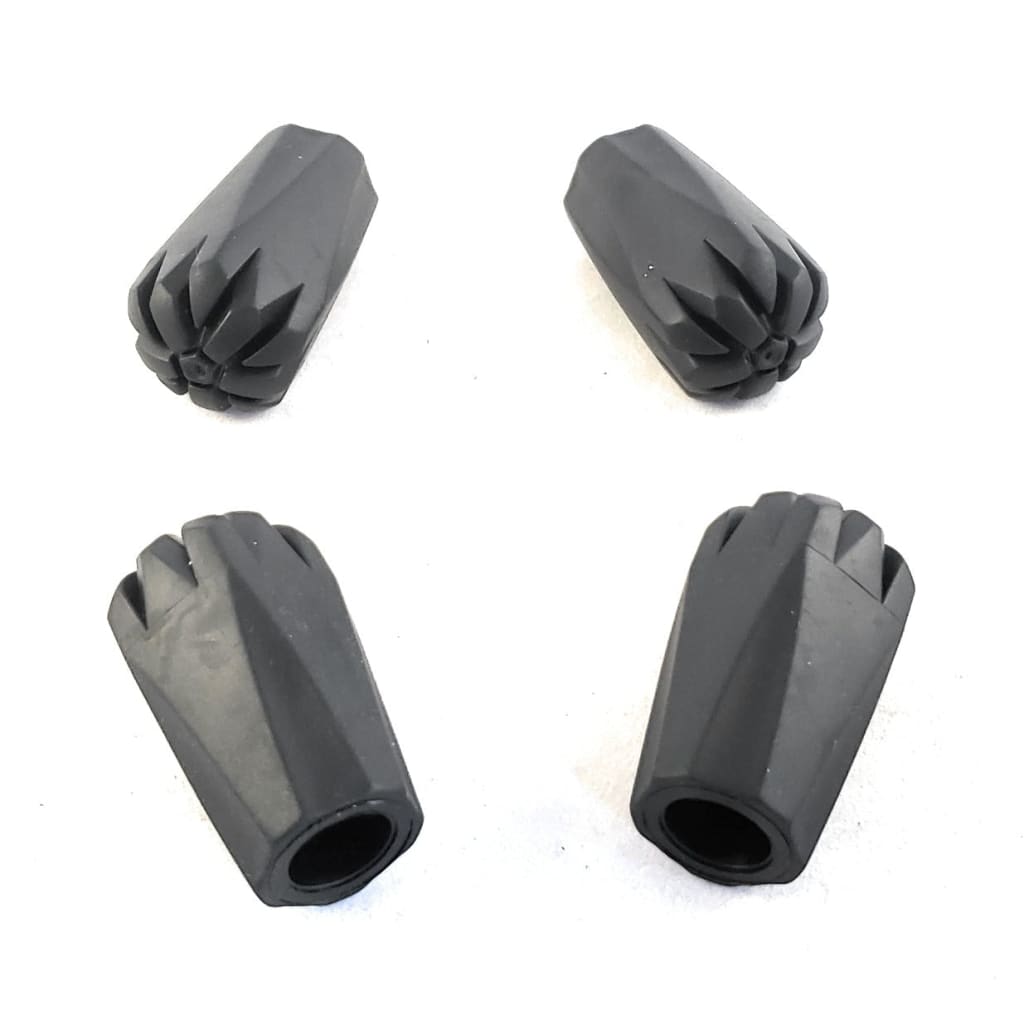 Four Pack of Extra Durable Rubber Replacement Narrow Profile Trekking Tips (Replacement Feet - Paws - Ferrules - Caps) for Trekking Poles - Fits Most Hiking and Walking Poles.
SKU: YN-4PACK-NARROWTREK-FEET
Product Details
4 pack of rugged rubber vulcanized narrow profile rubber tips are perfect for nordic walking, street walking, beach walking, or anywhere you need cushion and stability. Exclusive York Nordic design, these tips fit all major brands of poles including York Nordic, Black Diamond, Leki, Pacemaker, BAFX, and more.
Great value on 4 pack of durable rubber tips made with vulcanized rubber
Unique narrow profile design provides stability for all types of hiking and walking
Fits most brands of trekking, walking, or hiking poles (1cm/.4in opening)
Works on pavement, concrete, beach, anywhere you need better traction
From York Nordic - the leader in trekking pole innovations